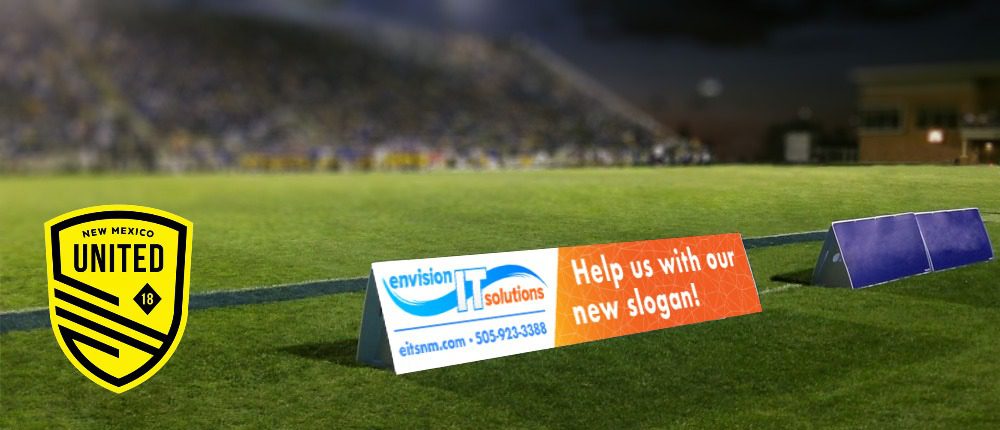 We need your help – EnvisionIT Solutions is sponsoring a field sign at the New Mexico United (USL) Soccer field. We are taking this opportunity to come up with a new company slogan (tag line) for our sign.
We have listed some of our ideas for the sign. Please pick the one that you like the best or if you have a better idea please input that as well.
[read more]
Supporting Albuquerque Academy truly makes a difference in the life of our school. There are many important ways you can  support our students, faculty, and programs — most notably through volunteerism, philanthropy, and advocacy. We invite you to learn about ways to get involved! To protect our mission for the future, we hope our Academy community will make giving a priority. Philanthropy creates learning opportunities and strengthens all facets of the Academy's mission, and for that, we extend our heartfelt gratitude. We rely on gifts to sustain the day-to-day excellence of every aspect of the school. Gifts may be designated to support the following areas, ensuring many aspects of an Academy education are full of special experiences. What will you make possible?
[/read]