Your brand is everything. It's what differentiates you from other businesses and allows you to gain loyal customers to keep your business afloat. That being said, your visual branding needs to be top notch in order to help you rake in more business and instill a sense of trust in potential customers.
A few of  our recently designed logos
Bad Graphic Design vs. Professional Graphic Design
This is a great example of the clear difference between a professionally designed ad and an ad that was thrown together in Powerpoint. The ad on the left is busy, crowded, and all the pertinent contact info is buried in the purple gradient. There's also no business name or logo. In contrast, the ad on the right is inviting with the actual photo of furniture and has the contact info clearly displayed. The business logo is also prominently displayed.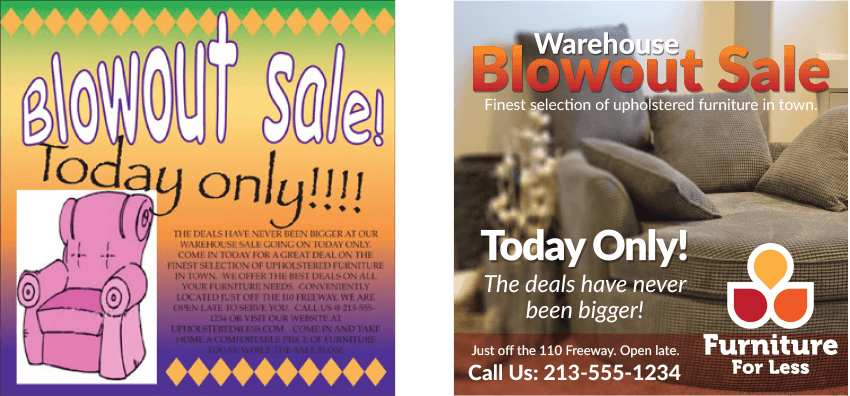 Is it really necessary to hire a professional to design your logo, business cards, brochures, signs, etc.? If you want to have a consistent, well thought out brand that shows the public you are serious about how people view your business….then YES!
Watch Our Video
What is Branding. And Why It's Important For Your Business